Google is one of the most popular, widely used, and easiest access Search engine with almost 200 factors. An estimation accounts that around 5.14 billion searches take place on the Google search engine every day. Hence, there isn't any surprise that the Best Digital Marketing Service Provider Companies would want to rank on the top results of the search engine.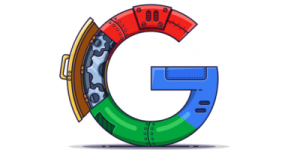 Search Engine Optimization changes now and then and it is therefore important to keep up with the changes to maintain your position as the Best Digital Marketing Service Provider Company.
Let us offer insight on some of the most important Google ranking factors which are essential for your website's ranking.



HIGH-QUALITY CONTENT:
For Google Ranking factors, Content is the real king. If one can create content that is unique, fresh, as well as helpful for users to find answers, then Google will rank your website on the top results. Google pays special attention and focuses on the content quality of your articles. No matter how optimized your website might be, if the content is not valuable then one cannot expect higher rankings.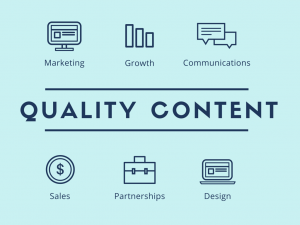 UNIQUE, VALUABLE, ORIGINAL CONTENT:
Google gives preference to content that is unique, new, fresh, and valuable. Create posts, blogs, articles, guest posts that give answers to your readers and satisfy their doubts and queries. Ensure to check that your content is not duplicated, copied, or similar to other web pages to avoid a negative impact on your SEO. Google might not index or rank your page in such cases.
Thus, while drafting content, make sure that it is different as well as better than other websites that rank for the search term.
Another important aspect of content is to update it. It is integral to post content with added information that is useful, relevant, and delivers a positive signal to the search engines.
Content freshness plays a major role if you cover topics that involve news, trends. Indeed, Google prefers pages that provide the latest information.
Did you know the length of your content does affect Google Ranking? On average posts with a word limit of about 1890 words rank on the very first page of the search results. The Best Digital Marketing Service Provider Companies ensure to hire the best content writers with experience to help rank their content articles amongst the top search results of the search engine.
One of the best ways is to create content with an in-depth value that covers the topic in great detail.



CONTENT ORGANIZATION AND STRUCTURE
The blog posts should be well organized and structured, enabling your readers to find detailed solutions to their questions in your content. You can use multiple headings and subheadings to improve and organize the structure of your content. You can use HTML tags for bullets, number lists to gather your content together.
Thus, organizing and structuring your content will increase readability and improve the user experience of your site.
BACKLINKS:
The second most important factor for Google ranking is Backlinks. They are an integral aspect of Google's ranking algorithm, allowing the Google Crawler to find your website for indexing. Content and backlinks work together because web pages without any backlinks will hardly receive any organic traffic.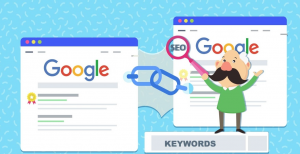 Backlinks are also known as inbound links. They help in offering votes of confidence to your website. Google will check those votes and confirm whether your website deserves to rank amongst the top of the search results. Backlinks from higher authority websites can boost chances of higher ranking. This is because by acquiring these links, Google signifies whether your content is trustworthy and whether various websites can go for it.
THE SEARCH INTENT:
Another crucial ranking for Google is to match the search intent of your content. It refers to what the user is searching for. Match the search intent with the content topic you wish to cover.
The search intent may differ based on the content style and its format. For example, sometimes Google will display only the videos as well as infographics on the top results. This implies that you can create videos and infographics as pieces of content to rank for those keywords.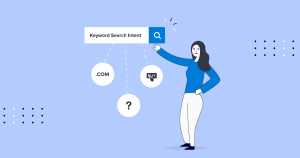 The Search intent is also useful in allowing you to know where your visitors might be in the buyer journey, giving a deeper insight into their search. For instance, they might be looking for some basic information about your products, searching for tutorials such as a how-to article, or maybe reading to make a final purchase.
Hence, such information will be useful for you to answer the queries of your audiences and create pieces of content that might be useful for your audiences.
WEBSITE SPEED OPTIMIZATION:
Among the various ranking factors for Google, website speed loading is another significant element that will affect the ranking of your website on Google.
Google will check the responsiveness, loading, speed of your website, understanding how fast the different elements such as images and fonts load.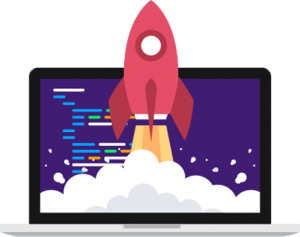 Speed Optimization of your pages is important to rank your websites on the top search results. Your audience will not wait for long, sitting and whiling away time for the loading time to pass away. It should be within seconds that your pages load and display information to your audiences. Google wants your website pages to load fast and deliver a good user interface for your users.
The Monster Insight Site Speed Reports can help you know the loading speed of your pages. This platform will analyze your website, display scores for your loading on mobile and desktop, informing about the significant metrics about your page load time with highlighted suggestions to ease issues, if any.
MOBILE-FRIENDLY:
Along with speed, another important factor for Google ranking is that your website should be mobile-friendly. According to the recent principles, Google will now use your mobile's website version for ranking and indexing.
Boosting your website is very important and for that making your website mobile-friendly is crucial. More than 90% of the audience use their mobile phones to browse, search and make purchases. If you want your website to reach the majority of audiences, then mobile responsiveness is a must.
WEBSITE DOMAIN AUTHORITY:
A website's Domain Authority is a ranking metric that offers insights about the website expertise, and its ability to rank in the search engines.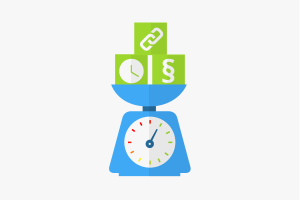 Moz creates the Domain Authority, which assigns scores between 1-100. The higher your domain authority, the higher will be chances for your website to rank on the top results of the search engines.
Consider these top important points:
High-Quality Backlinks
Relevant Content
KEYWORD OPTIMIZATION:
Keyword Optimization is the most obvious ranking factor which content writers should consider while drafting their articles. Keywords are search terms which users use to search their topics on the search engines. Thus, your website must contain the keywords the audiences are looking for, ensuring that Google can bring up your pages in the top results of its search.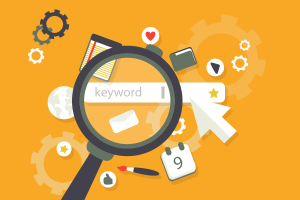 Some of the important tips you can consider while deciding about keyword optimization are as follows:
Title Tags
Meta Description
Anchor Text
Image Alt Text
Use LSI keywords
Avoid keyword stuffing
Add keywords in the URL
Use keywords in H2 and H3
THE WEBSITE STRUCTURE:
If you are just about to launch a website, then another factor which you should consider is the structure you want for your website. From an indexing and crawling perspective, the architecture of your website is integral. It allows the Google crawlers to easily find the websites along with their pages.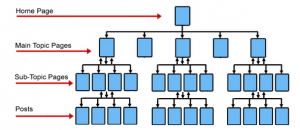 You can build a Sitemap in Word Press which offers a deep insight into all the important pages of your website which you want the search engines to know about.
Optimize your Word Press robot.txt file, to point out the pages which the search engine spiders should consider crawling.
USER EXPERIENCE:
The overall experience of your website for a user matters the most. Follow these points :
It is the percentage of users who click on the website link in the search results.
A higher bounce rate is not good for your website. If audiences hit the back button without any interaction with your website, it will bother your engagement with the users.
This term analyzes the time the visitors spend on your website after coming from the Google search results. If your dwell time is higher, it is better for your website.
AND THAT IS IT FRIENDS!
We hope this article was of high importance in letting you know about the most significant Google ranking factors for 2021. To pave your way as the Best Digital Marketing Service Provider Company, these important ranking factors are a must to be considered while building your website for the users.